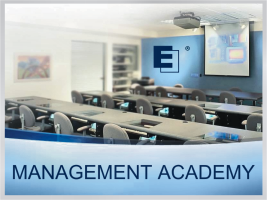 At European Economy the professional training stands as a top priority. It is a direction in which we constantly invest significant sums of money, because European Economy considers that professional training holds the key to the development of a society.

For long-term success, we brought in Romania last generation know-how by applying one of the most competitive training systems in this area.

EE Management Academy contains courses and trainings on several levels in management, leadership, organization, training leaders, rhetoric, sales, which take place in Romania and other countries.