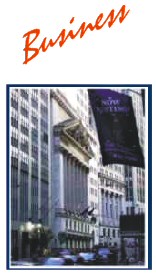 In the business world, over time, a lot of people wanted to work on their own, to run their own business. Some managed to do so successfully, some tried but had no success, other have not even tried. Why havenít they tried? Because they either didnít possess enough money and the necessary relationships or they didnít have the courage to take a risk. And so, valuable people remained only with the desire but no finality. Among them are people with a lot of possibilities, with brilliant ideas, which could be successful, but because they didnít have the courage to put them into practice, they remained only with the desire.

Why? It is not very easy to develop your own business, because you have to invest large amounts of money and you must have the necessary knowledge. You must deal with everything related to investments, know-how, management, marketing, professional training, partners, products, salesÖ.This involves large investments and requires the necessary knowledge and special experience, which causes a high risk of business. These are the reasons why after five years of activity, only 5% of firms manage to survive. (This means 95% disappear).

For the people who want to work on their own but do not have the necessary money or who canít take such a risk there is European Economy. Our company manages businesses and offers possibilities to people who can, under certain conditions, develop their own business under license. Interestingly this people build their firms within another firm, working independently without capital investments, therefore with no risks. This is truly an interesting point of view. Because it combines two of the most wanted advantages: safety/protection of an employee and the freedom and income of a private businessman, this wonderful business system enjoys a huge internationally success and was added to Harvard Business School Program. The Wall Street Journal claims that this business has created the highest number of millionaires worldwide.